Dr Shwetha's Clinic
Smile Designing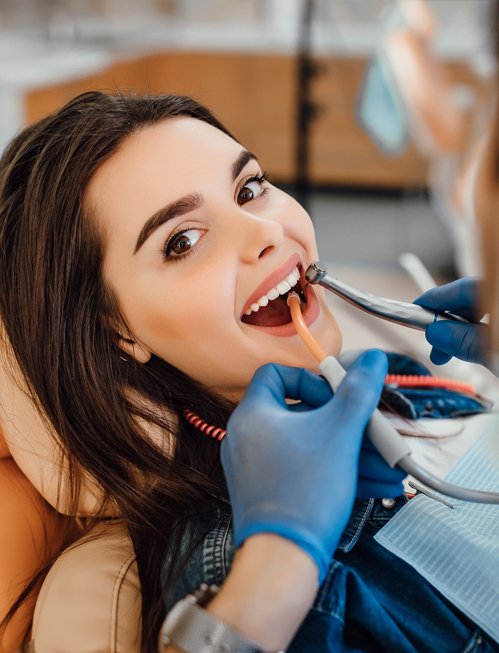 Experience the power of a confident, beautiful smile with our smile design services
Smile designing is a cosmetic dental treatment that involves the creation of a customized plan to improve the appearance of your smile. Using advanced techniques and state-of-the-art technology, a smile design can help to correct a wide range of aesthetic issues, including crooked or misaligned teeth, gaps between teeth, yellow or discoloured teeth, and more. One of the main benefits of smile design is that it allows you to work with a dental professional to create a personalized treatment plan that addresses your specific aesthetic concerns and goals. This may involve a combination of treatments, such as teeth whitening, veneers, bonding, and orthodontics, depending on your needs.
he smile design process typically begins with a consultation with our expert dentist, during which you will discuss your desired results and any concerns you may have. Our dentist will then perform a thorough examination of your mouth, teeth, and gums to assess your overall oral health and determine the most appropriate treatment options. Once a treatment plan has been developed, our dentist will work with you to create a timeline for treatment and provide you with detailed instructions on how to care for your teeth and gums during the process. In most cases, the treatment process can be completed in a relatively short period of time, with many patients seeing significant improvements in the appearance of their smile after just a few visits.
If you are interested in enhancing the appearance of your smile, smile design may be an effective treatment option. To learn more about smile design and determine if it is right for you, we encourage you to schedule a consultation with us. With Dr. Shwetha's dental, you don't need to wait to smile great! Call +91 8498099503 to learn how smile makeovers will make you grin from ear to ear.