Dr Shwetha's Clinic
Skin Whitening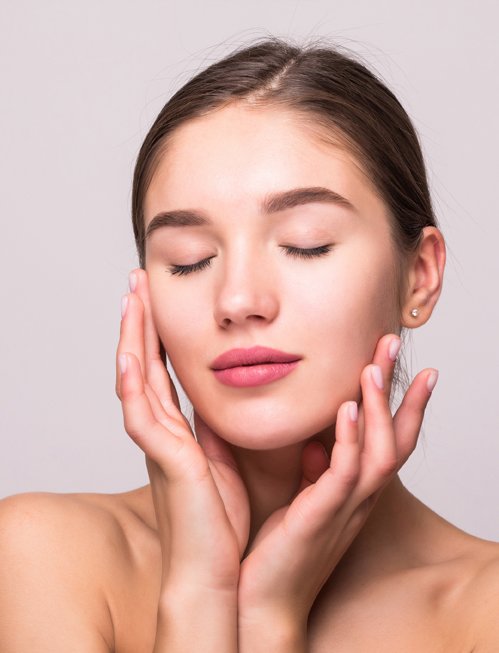 Skin Whitening Treatment in Mehdipatnam, Hyderabad
Skin whitening treatment is a popular cosmetic procedure that can help reduce the appearance of dark spots, uneven skin tone, and discoloration. Whether you're looking to lighten your overall skin tone or reduce areas of discoloration, skin whitening treatment can help give you back your glow. So whatever may be the cause, skin whitening treatment at Dr.Shwetha's clinic, supervised by Dr. Shwetha Kakkerla offers a different approach providing desired results.
This procedure use special techniques and products to target pigmented cells in the skin. By using specific dermatological treatments, skin whitening helps to restore an even-toned complexion. There are two main types of treatments used for this purpose: topical applications and laser treatments.
Topical applications are creams and lotions that can help reduce the appearance of melasma, age spots or other hyperpigmentation issues. These creams usually have to be applied twice daily for several weeks to see results but they do not require a visit to the doctor's office.
Laser treatments are a more intensive approach which uses short pulses of light to target unwanted pigment in the skin. This type of treatment may require multiple visits depending on its intensity and desired outcome. Lasers can be used on all parts of the body including face, neck, chest and hands with minimal discomfort but longer recovery times than topical treatments.
It is also important to keep in mind that these types of treatments will not work for everyone so it is best to consult with a dermatologist before starting any new regimen. Skin Whitening Treatments are a great way to get back your glowing complexion without going through invasive procedures! At Dr. Shwetha's Skin & Hair Clinic, a variety of safe, tried-and-tested skin-whitening treatment solutions are presented to you along with the intended outcomes. Call Us today to book a consultation with Dr Shwetha.
Skin Whitening Treatment Options

Full-body skin peeling treatment
Full-body laser Whitening treatment
Prescribed Oral tablets
Prescribed Oral tablets
Skin brightening lotions
Hydra facial treatment